Welcome to Bahama Road Veterinary Hospital
Your Veterinarian in northern Durham, NC
Call us at (919) 471-4103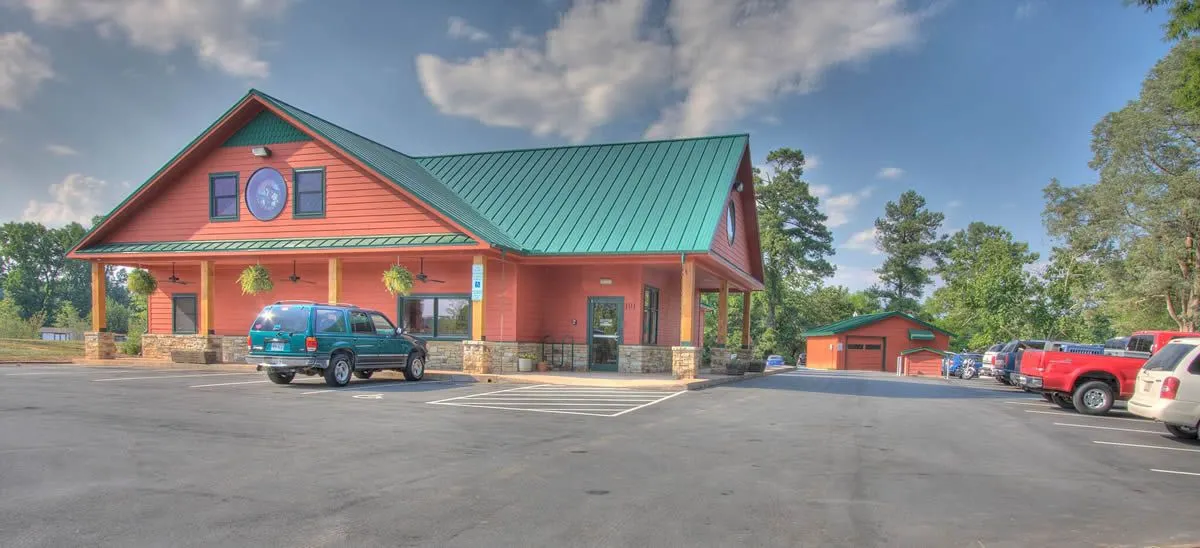 ---
Bahama Road Veterinary Hospital


Where pets come first....

Bahama Road Veterinary Hospital had its beginnings in an old milk house located on Quail Roost Farms in 1983. Construction of our new hospital began in spring of 2007 and we opened our doors to serve the public in November 2007.
We put a lot of thought and care into designing our building to make our facility a place that always stays true to our motto: "Where Pets Come First." With our dedicated, friendly staff leading the way, we aim to provide the highest standard of care for our patients. From routine exams to surgical procedures and recovery, the BRVH team is always committed to keeping your pet happy and comfortable for the duration of their visit.
Make an appointment and come take a tour of the facility. Located just north of Durham, North Carolina, we're just a phone call away. We'd love to show you around!
Bahama Road Veterinary Hospital is a full-service animal hospital and welcomes both emergency treatment cases as well as pet patients in need of routine medical, surgical, and dental care. Our vets have years of experience treating serious conditions and offering regular pet wellness care. Beyond first-rate pet care, we make our clinic comfortable, kid-friendly, and calm, so your pet can relax in the waiting room and look forward to meeting our Bahama veterinarians.
We are happy to offer a number of resources that enable you to learn about how to take better care of your pets. Please feel free to browse our site, particularly the informational articles. The best veterinary care for animals is ongoing nutrition and problem prevention, so becoming knowledgeable about preventative pet care is essential to the ongoing success of your animal's health. If you have any questions, call (919) 471-4103 or contact us and we'll promptly get back to you. Our veterinarian office is very easy to get to - just check out the map below! We also welcome you to subscribe to our newsletter, which is created especially for northern Durham pet owners.
At Bahama Road Veterinary Hospital, we treat your pets like the valued family members they are.
Bahama Road Veterinary Hospital | (919) 471-4103
101 Bahama Road
Bahama, NC 27503
---